Please reach out to me on Linkedin, Instagram, or @ mariekafinot@gmail.com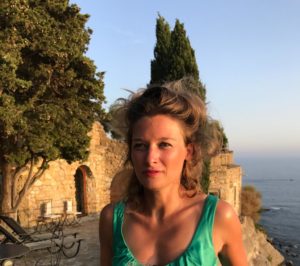 About me!
I am a woman in my thirties
I have spent 10 years trading in the City – of London
I love managing my own portfolio
I know my stuff, well enough to make it accessible for everyone
And seeing the freedom money can give you, I want to share my knowledge and experience so that you reach financial peace of mind as well 🙏
In the summer of 2020 about to move to Lisbon, I quit my trading job, became an entrepreneur, and created my financial empowerment business!
Having extensive financial markets experience and being a CFA charter holder, which brought me a deep investment knowledge of a wide range of asset classes, I couldn't not capitalize on my skills. Mixing this with the financial peace of mind that I found through being on top of my assets and managing my own portfolio, it was a no-brainer, I had to share it.
Being aware not a lot of people reach that stage, and that personal finance often creates unnecessary stress, I want people, and women especially, to take ownership and dare to enter the investment world.
So back in March 2021, I launched the Money Chill Out podcast, to create a discussion around money and to exchange best practices, in a friendly atmosphere accessible to all. This is my way of inspiring people and creating a willingness to act.
And when people are ready, I coach, empower and help them to get more at one with their finances. It's a true liberator! Most of my clients don't know where to start, are lost with all the available information, or wouldn't have done it on their own. 
I also do workshops for individuals and companies based in Europe, with the same goal in mind: educating, empowering, and making the investment world accessible. Financial peace of mind is for everyone, let's tackle it! 
This website is a mix of those subjects I cherish and I hope you'll find it of quality and a source of inspiration. 
Have a good read!