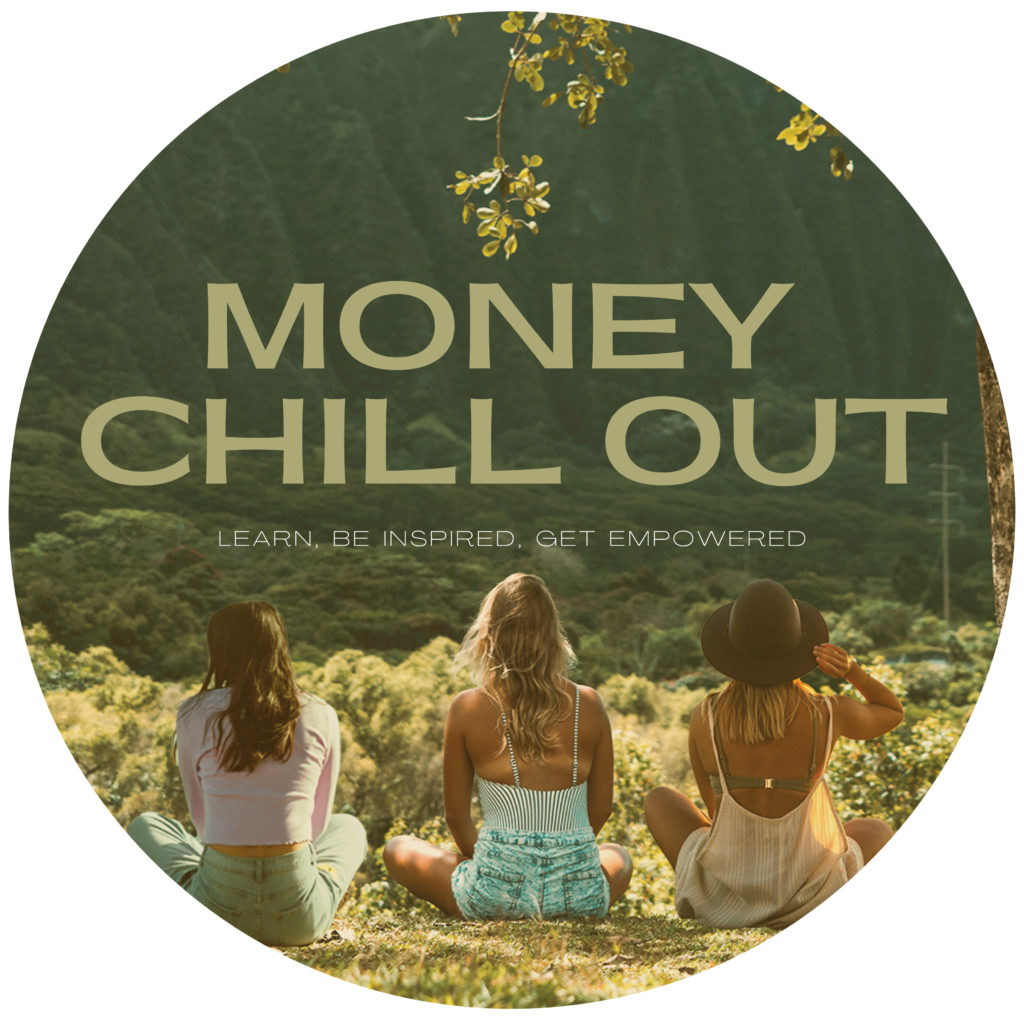 Cliquez ici pour écouter tous les épisodes
Pourquoi devriez-vous écouter?
---
Episode #3: Insight of a trader's own money management
Les interviews et les sujets sont abordés dans un anglais commun, facile a comprendre!
Ever wanted to know how a trader deals with her own money and what are her best practices? In just 30 minutes, we'll get great insight into money management and discipline, equity investment, and how to be switched on in our world to know our worth. Don't miss this rich and accessible discussion from someone in the industry, without forgetting some lightheartedness!

Key takeaways :
If you have a clear goal in mind, discipline is easier
Align spending to your important things in life
Invest in equities:

That talk to you, where you either like the story behind it or like the concept / vision and want them to grow
Undervalued stocks
To spread risk from real estate

In order to gain knowledge:

 

Expose yourself to news in order to be switched on: Bloomberg TV, economist podcasts, seeking alpha blog

For salary awareness and negotiations: be aware of your industry, knowledge is power

Discuss and disclose salaries/bonuses to friends
Take headhunters calls, to have a market update of who's looking and at what salary

Best tips:

Have a 3 month safety net as a cushion and peace of mind to cope for unexpected events and rainy days
Need control over finances: knowing your inflows and outflows removes pressure, and you can act to achieve your goals
Start investing small, get familiar and learn through the process
---
Episode #2: Not depending on a paycheck through real estate investment
Want to be financially independent in your early 30s? This is possible! Listen to Vanessa's story on how she massively saved while in the corporate world, to invest in real estate and solely rely on rent incomes. With this in place, she was able to take some risks, she launched her own start-up and became a trendy digital nomad. Don't miss her great tips and her very inspiring story! 
Key takeaways :
Going from a financially comfortable corporate job to launching a start-up

 




Impatient, wanted things to move more quickly
Don't want anyone to decide on her career

Planning a change


Focused on her goal: saved a lot for 3 years to invest in a property and be financially independent.

 

Had to stop traveling and spending

 

Was easier than thought as it's a step by step process and then you get used to it

Tips not to depend on a paycheck

Save, invest and diversify

risk management

Want to control risk, always imagine the worst-case scenario and if you can handle it
Need savings on the side to have peace of mind
No equity investment: need stability as way of life is more risky

Tips to invest in real estate

Buy a rundown house, that needs a lot of work in a promising neighborhood
Look at websites to see similar listings and have an idea of potential income
Contact the council to understand the law and what you're allowed to do
Compare the ratio of investment vs. what you can expect as a return
---
Episode #1: Tracking, planning, and forecasting to go a long way in life!
In this episode, we'll speak about tracking, planning and forecasting with a finance director, Anne-Claire Aubert. She'll tell us why it's so important to be aware of what you have and spend, how you can track your finances and take actions on what you've discovered, how she has planned a move from Australia to Europe with no jobs and 2 kids, and the process she followed to buy a house. Lots of infos and insight from a rational woman.
On sait que vous êtes impatients et excités donc pour rendre l'attente plus agréable, vous pouvez dès à present écouter le Trailer!
Bonne écoute, n'hésitez pas à partager et rendez-vous le 7 avril!
---
Pourquoi devriez-vous écouter?
Parler d'argent est souvent taboo et les femmes ne prennent pas toujours le lead sur le sujet. Ayant passé 10 ans sur des trading floors à Londres, et étant souvent la seule femme, je souhaite aider à changer ce constat, et commencer par l'éducation. Developper sa connaissance des sujets d'argent est nécessaire pour planifier sa vie, ses projets et atteindre le graal du bien-être financier.
C'est une vraie libération et c'est dans ce contexte que je lance mon podcast Money Chill Out, pour vous aider a démystifier le monde intimidant de la finance, et avoir une discussion ouverte, bienveillante et franche. Donc parlons d'argent, d'état d'esprit, d'habitudes d'investissement et échangeons nos bonnes pratiques. Et rejoignez notre communauté pour être plus à l'aise, inspirée et autonome!
---
Rythme de publication : toutes les deux semaines, le mercredi soir!
---
Communauté & Réactions
Laissez votre adresse mail pour être au courant des nouveaux épisodes
Laissez vos commentaires et vos remarques!
Qui voulez-vous entendre dans les prochains épisodes?