"The attitude of gratitude is the highest yoga" Yogi Bhajan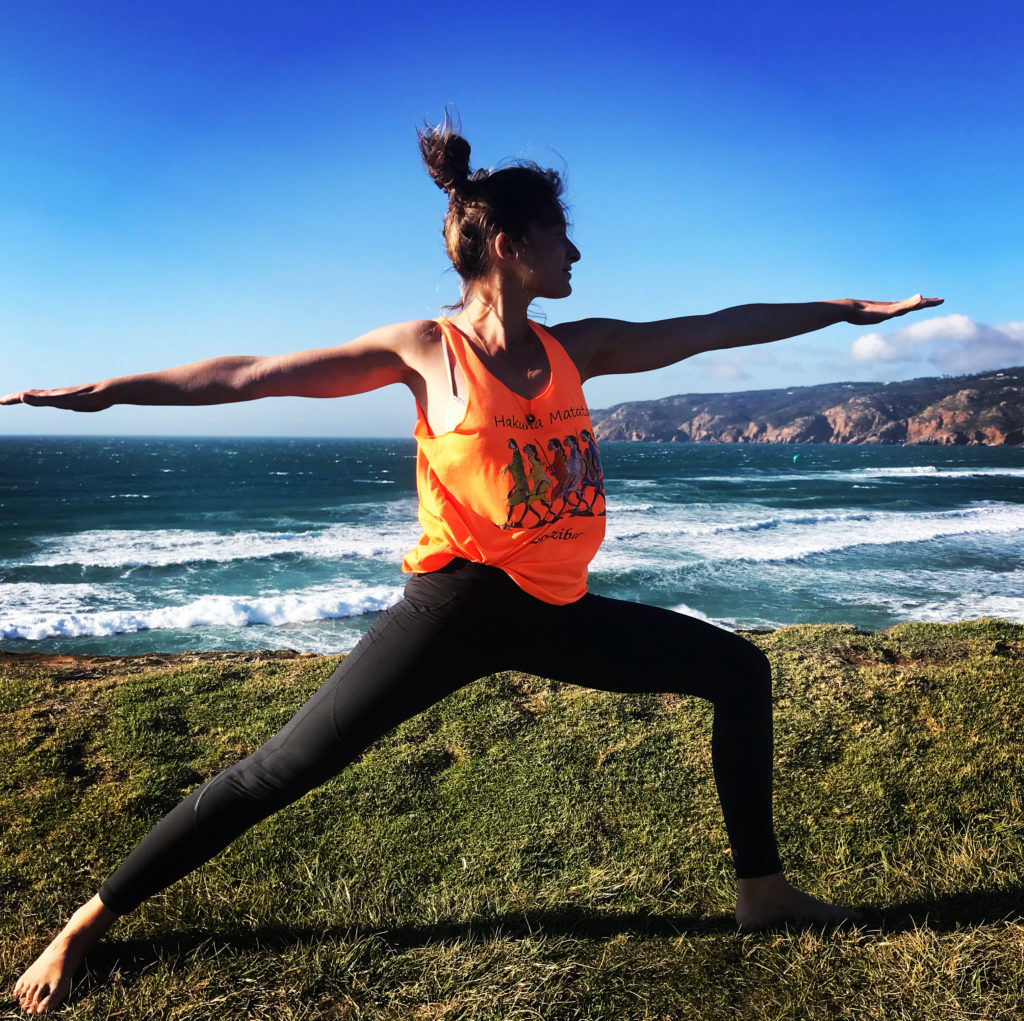 Different classes according to your needs
I am teaching vinyasa, which is a dynamic form of yoga where the flow is based on breath and movement. On top of the breath, it involves 3 pillars: core muscles, flexibility, and equilibrium, which means everybody can find its strength. My classes are designed for every level as different variations of a pose are offered, and I am very conscious that each body is different. I am coming from a corporate background so very much aware of your busy lives, and the fact that we are all seated for too long. I am teaching classes that enable you to forget your day, to concentrate on your breath and your flow, that will help your posture, and that will leave you with a beautiful feeling of letting go.
---
What you can expect in my classes:
Breathing exercises to bring awareness

Physical practice to get rid of everything

Final relaxation 
---
4 different options, according to your needs: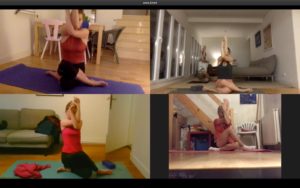 1h Zoom teaching, EUR12 per person. Weekly on
Wednesday 6.15 pm GMT
---
Kuula channel, videos on demand
I have created a sample that would fit a lot of your needs: timing from 15 to 30 min, in English and in French, about breathing and physical practise. And the best thing is you can access them whenever and from the comfort of your home!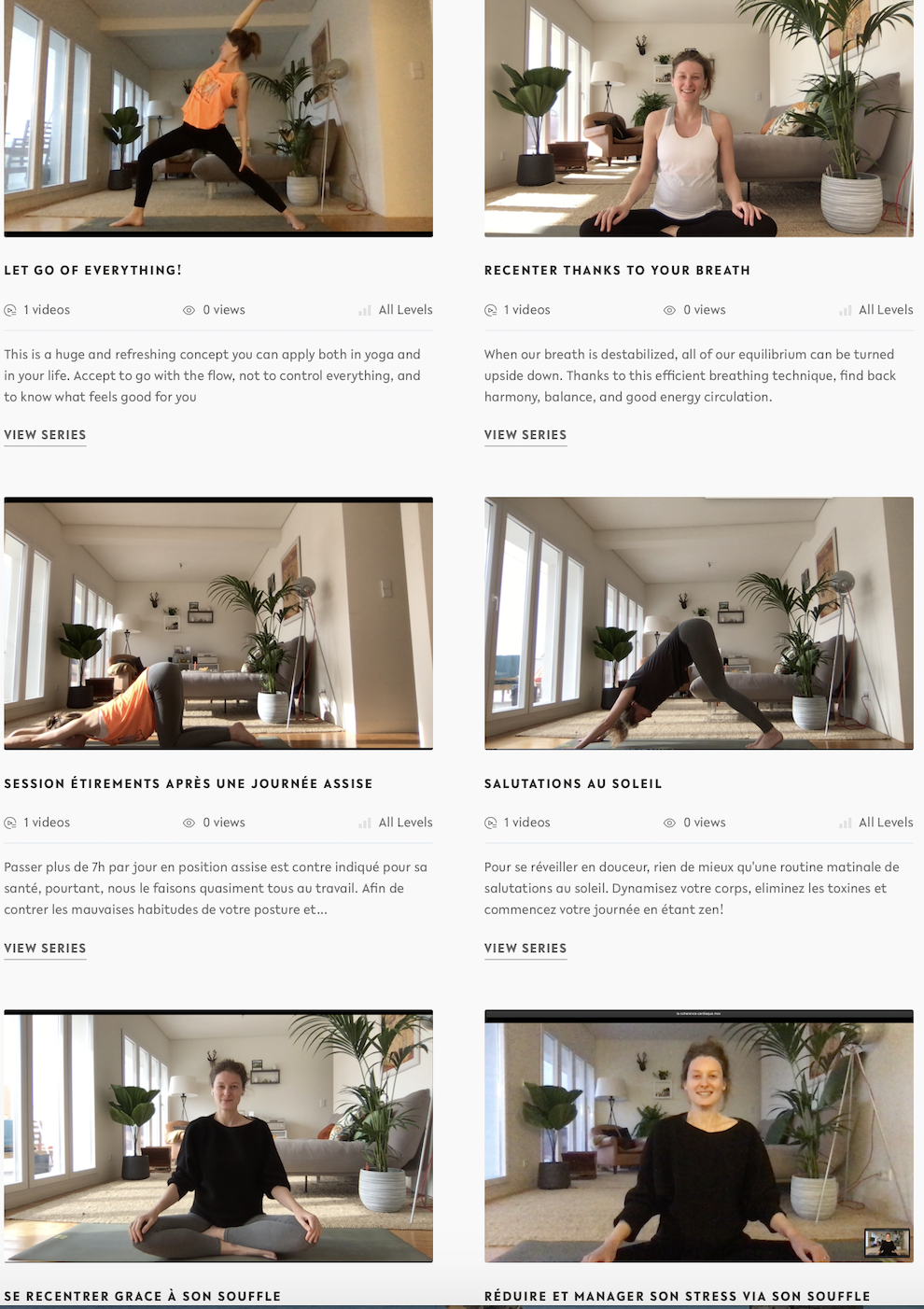 ---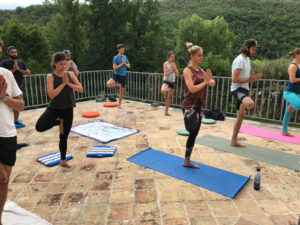 Group teaching, Lisbon based, Graça neighbourhood.
EUR15 per person, min 4 people
---
Pranayama/breathing workshop. 1.5 hours, EUR30.
Learn how to breathe, to reduce stress, release emotions, and/or energize your body.
In my stressful job in the corporate world, my colleagues always thought I was chill and coped well under pressure. I will give you specific breathing techniques attached to real-life examples, so that you're at your best conditions to enter an important meeting, feel the positive energy while presenting a project, and feel more relaxed before dealing with a hard task
---
Nearly convinced? You'll find below some of my dear students' feedback from 25 to 60 years old, around the globe
Marieka's classes are perfect for someone seeking to gain flexibility and fitness. We work along with her on building our strength gradually and elongating our muscles. Instructions are easy to follow as she describes well each movement hence I hardly watch the video. I like that each week the class program changes completely so it is never twice the same. In many classes, I have fun learning a new pause I've never tried. I fully recommend it!

Vanessa B, Buenos Aires
Marieka's classes are really great!

I had some apprehension as I prefer very active sports like running, but I found the miraculous remedy for my equilibrium! A break in between my professional meetings, a wellness and relaxation moment which is easy to access and without engagement! I feel lighter, freer, and feel my firm muscles. It's a beautiful weekly personal break!

Marion V, Rennes, France
I've been doing Marieka's online yoga classes and love them. With the pandemic, being able to practice with a qualified teacher from the comfort of my house has been great. Her classes are easy to follow thanks to nice instructions, focused on a specific topic, and the right level of challenge. I finish feeling good and ready to tackle the rest of my day.

Thanks!

Anne-Claire A, Geneva
After a stressful day, this yoga class enables me to come back to the essentials: my breathing, my back, and my knee/ankle alignments. during the practice I am both stretching and working my core muscles, on classic poses: sun salutations, warriors, updog, etc, and on others like crow pose which are more fun. It's a full hour of mindfulness, efforts without tensions, under the watchful and wise eye of Marieka. An hour where we feel good. Not to miss for any reason.

Corinne G, Paris
Yoga classes are a bowl of fresh air in our daily whirlwind. It's a moment for ourselves in which we slow down, take the time to breathe, to feel its body and mind. We do ourselves some good during the class and we feel the benefits after too, it's pure bliss!

Christina, Togo, Afrique de l'Ouest