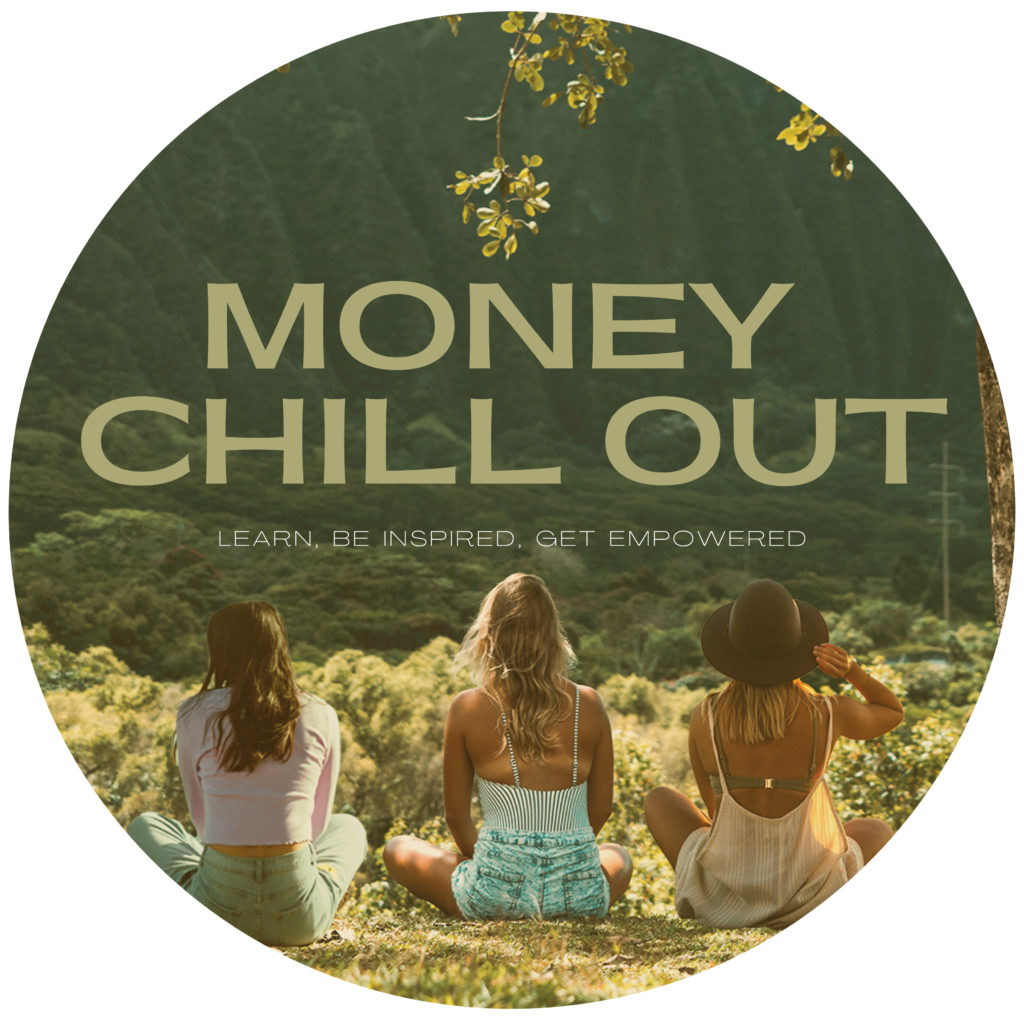 Click here to see all of the episodes
---
Listen to all of the episodes on Spotify or Apple podcasts with the below links

---
Episode #5: Money in unplanned circumstances
Often, there are things you don't control in life, like being made redundant.
In this episode, we'll speak about money when the near future is uncertain, but when opportunities are open and when a change is possible.
Let's see how Maud has managed from hearing the news, to make this period one of opportunities, and the new challenges she faces.
Interesting story on a situation that happens way more than we think and when we need to truly let go! 
Key takeaways :
Being made redundant

Took it extremely personally

It hurts ego wise

Decent redundancy package

Then mentally shifted to a new world of opportunities to move on

What's next for Maud?

Realized it's important to bring money to her family

Became yoga teacher

expand outside of your inner circle: very hard

Looking for:

Flexibility

Having different activities as it's nourishing and constructive

Opportunity to let go, get rid of the control you normally put in place

New challenges

What people would think about me: hard

Not comfortable with uncertainty: but needs to manage and live in the present moment

Not drawing conclusions too fast, give time to things
---
Episode #4: Money earned vs. money received and investments in Arts
Today we'll dig into the consequences of being gifted money, the responsibility it implies, the choices made with it, and the differences compared to when we earn it in corporate life. Being with an art enthusiast, we have wisely used Maureen's passion and knowledge to know more about this non-usual asset class!
Key takeaways :
Maureen money concepts:

Feel better if manage to put money aside

Don't spend more money than you earn

Align your spending with an increased happiness

Be aware: speak to people, surround yourself with experts in their fields, read the newspaper

Listen carefully, ask questions, nourish yourself

Art is a passion

First step: Need to define what you like, don't like. Then discuss the price.

To keep track of artists

Receive daily newsletter

Subscription to art magazines

Go to galleries and few necessary annual events

Art Basel, Art Basel Miami, Fiac Paris, Freeze London
---
Episode #3: Insight of a trader's own money management
Ever wanted to know how a trader deals with her own money and what are her best practices? In just 30 minutes, we'll get great insight into money management and discipline, equity investment, and how to be switched on in our world to know our worth. Don't miss this rich and accessible discussion from someone in the industry, without forgetting some lightheartedness!
Key takeaways :
If you have a clear goal in mind, discipline is easier
Align spending to your important things in life
Invest in equities:

That talk to you, where you either like the story behind it, the vision and want them to grow
Undervalued stocks
To spread risk from real estate

In order to gain knowledge:

 

Expose yourself to news in order to be switched on: Bloomberg TV, economist podcasts, seeking alpha blog

For salary awareness and negotiations: be aware of your industry, knowledge is power

Discuss and disclose salaries/bonuses to friends
Take headhunters calls, to have a market update of who's looking and at what salary

Best tips:

Have a 3-month safety net as a cushion and peace of mind to cope for unexpected events and rainy days
Need control over finances: knowing your inflows and outflows removes pressure, and you can act to achieve your goals
Start investing small, get familiar, and learn through the process
---
Episode #2: Not depending on a paycheck through real estate investment
Want to be financially independent in your early 30s? This is possible! Listen to Vanessa's story on how she massively saved while in the corporate world, to invest in real estate and solely rely on rent incomes. With this in place, she was able to take some risks, she launched her own start-up and became a trendy digital nomad. Don't miss her great tips and her very inspiring story! 
Key takeaways :
Going from a financially comfortable corporate job to launching a start-up




Impatient, wanted things to move more quickly
Don't want anyone to decide on her career

Planning a change


Focused on her goal: saved a lot for 3 years to invest in a property and be financially independent.

Had to stop traveling and spending

Was easier than thought as it's a step by step process and then you get used to it

Tips not to depend on a paycheck

Save, invest and diversify

risk management

Want to control risk, always imagine the worst-case scenario and if you can handle it
Need savings on the side to have peace of mind
No equity investment: need stability as way of life is more risky

Tips to invest in real estate

Buy a rundown house, that needs a lot of work in a promising neighborhood
Look at websites to see similar listings and have an idea of potential income
Contact the council to understand the law and what you're allowed to do
Compare the ratio of investment vs. what you can expect as a return
---
Episode #1: Tracking, planning, and forecasting to go a long way in life!
In this episode, we'll speak about tracking, planning, and forecasting with a finance director, Anne-Claire Aubert. She'll tell us why it's so important to be aware of what you have and spend, how you can track your finances and take actions on what you've discovered, how she has planned a move from Australia to Europe with no jobs and 2 kids, and the process she followed to buy a house. Lots of info and insight from a rational woman.
Key takeaways :
Tracking:

 

Eye opener, use an app so that it gives you a report each month. Enables you to see where you spend without necessarily realizing it. Possibility to take actions as now you're aware

Planning:

Planning a move is always risky but you need to mitigate it.

 

Going from Australia to Europe, with no jobs and 2 kids, was fine as worst comes to the worst, there was a family house they could use, so no expenses except groceries, and summer holidays so kids not in school.

 

Forecasting:

Thought process for buying a house: LT view, stop throwing money away through rent
First step: Meet with a broker, to have an idea of a budget.

 

Don't necessarily go to the maximum you can afford
Do worst-case scenario: what if one loses its job, or the two.

 

Any advice for a house:

The sooner you can buy, do it
---
Why you should listen ?
The topic of money is often taboo and women aren't always taking ownership. Having worked 10 years on trading floors in London, often as the only woman, I want to challenge this unspoken reality and do something about it. And a lot goes through education. Financial literacy is of major importance and the earlier you grasp it, the better you can plan your life ahead, your projects, and reach financial peace of mind. It's a real liberator and it is in this context that I am launching Money Chill Out, to help you demystify the intimidating world of finance, and have an open, honest, and frank conversation. So let's talk about money, mindset, investment habits, and any best practices and join me on this journey to get more comfortable, be inspired, and get empowered!
---
Publication rhythm:
Every other week, on Wednesday evenings!
---
Community area & Reviews
Leave your email address to be aware of new episodes
Please leave your comments and feedback!
Who would you want to get interviewed next?